Thursday, April 16th, 2020
---
5:17 pm
"The time has come," the Walrus said,
"To talk of other things:
Of shoes--and ships--and sealing-wax--
Of cabbages--and kings--
And why the sea is boiling hot--
And whether pigs have wings."



This journal is kaput. Check out Bostonista for my fashion ramblings.
Monday, July 27th, 2009
---
2:40 pm
- Pretty hilarious video of Lindsay Lohan & Samantha Ronson
Sunday, December 17th, 2006
---
12:53 pm
- SNL Digital Short D**k in Box

This might be my favorite song ever :)
Saturday, December 16th, 2006
---
3:21 pm
- Edward Norton on the Ellen Degeneres Show

He's so funny I love him! :)
Monday, December 4th, 2006
---
8:49 pm
- Just a Reminder....



Still LOCKED bitches. Leave a comment if you want to be added.
Friday, October 13th, 2006
---
1:42 pm


I AM IN KANSAS CITY UNTIL SUNDAY!
Tuesday, July 11th, 2006
---
7:12 pm
- Wow! I'm pathetic!
Tomorrow is my 21st birthday and I have absolutely no plans. Any suggestions???
Tuesday, July 4th, 2006
---
12:00 am
- Hiatus!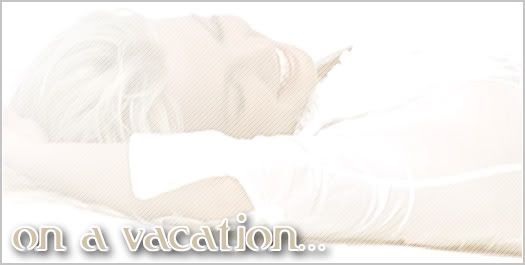 current mood:
excited
Tuesday, May 9th, 2006
---
12:58 am
AUGUST 1ST THE COMEBACK IS OUT ON DVD!!!!!!!!!!!!!!!!!!!!!!!!!!!!!!!!!!!!!!!!!!!!!!!!!!!!!!!!!!!!!!!!!!!!!!
Tuesday, April 25th, 2006
---
9:49 pm
STOP CALLING ME! I CAN'T TAKE IT ANYMORE!
YOU'VE PROVED YOUR POINT NOW LEAVE ME ALONE!

I have enough on my plate right now without being driven crazy by mean people!
Please just leave me alone.

current mood:
nervous
Monday, April 24th, 2006
---
2:08 am
- I hate public posts however
So I know it's you leaving creepy/hurtful/harrassing messages via every form of communication man has invented. Internet messages can be easily traced. So, yeah, if you could stop that would be great. The whole world already knows about the massive amount of hatred you have towards me so the whole trying to be secretive about it is fairly pointless. Waking me up numerous times in one night, three nights in a row, to the point where I have to turn off my phone is not cool. Leaving sexually explicit messages on my "academic" blog that my professor will be reading? Also not cool. If you do it again there will be some major consequences. Alright then. Back to my regularly schuduled sleeping.

current mood:
amused
Sunday, April 9th, 2006
---
10:35 pm
- A Public Entry in order to avoid more drama (but will it only cause more drama? I really hope not!)
OK...I'm totally cool with her. We talked. I apologized. I think she's cool with me because doesn't every girl get super jealous of the new girl? Um, yeah. It's to be expected. She knows that. And being understanding and nice is pretty much awesome. Hugs and love to her.

On another note...I feel like my friends only livejournal is a place where when I'm upset I can let off some steam. It doesn't mean that one particular entry truly reflects how I feel about someone or something. It's friends only so that when I'm letting off steam nobody get hurts, and so that I can talk about my day, and things that are bothering me or things that are awesome without feeling like the whole world has access to it. It hurts that somebody betrayed that trust, and took something I said on my livejournal in the heat of a moment in what I thought was a private way, and turned it into a huge drama.

Hence, a lot of people being deleted from my friends list. If you were deleted it's not because I'm mad at you or don't consider you my friend or anything like that it's because having a super public journal has bit me in the ass too many times.Remember being deleted from an internet friends list does not mean you have been deleted from an actual friends list. I'm cool with you, I hope you're cool with me. I've streamlined livejournal to my closest, closest people who understand and love me. I believe this calls for a pretty friends-only graphic: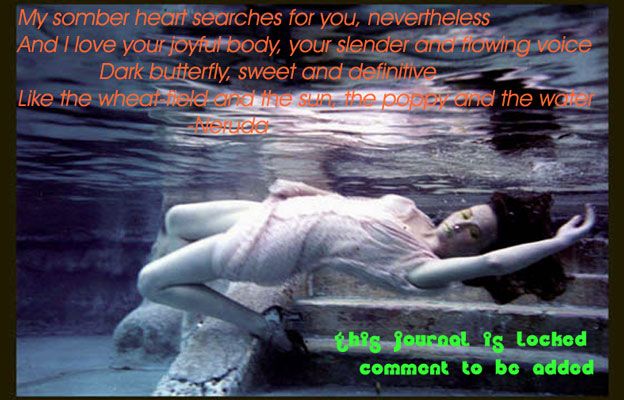 current mood:
amused
Saturday, March 25th, 2006
---
9:46 pm
- NEW SN
I have a new screen name
LaBellaCailin
IM me there.
Friday, February 24th, 2006
---
4:36 pm
thank you to everyone who came to the wake/funeral. It meant a lot to my family and me, especially.
love you all very much.
Monday, February 20th, 2006
---
11:46 am
my dad passed away this morning.
Tuesday, February 14th, 2006
---
12:56 pm
- I had a crazy sex dream last night
which means that it must be..



VALENTINES DAY!


Which mostly sucks since I ain't got no boyfriend and hafta work for two hours rather than get kisses.
But um...

HAPPY DATING DAY TO THE REST OF YOU!

Tuesday, December 20th, 2005
---
1:27 am
I never liked you that much anyways.
but damn, you were a good kisser
Sunday, November 13th, 2005
---
2:55 pm
einer is, to his Republican critics, a symbol of Hollywood as a haven for the ludicrous and the smug, the last impenetrable bastion - along with Cambridge, Mass., perhaps - of elitist, 20th-century liberalism. This theme has such resonance that President Bush himself picked up on it during his convention speech last year; he mockingly derided (and misquoted) his opponent as having called Hollywood "the heart and soul of America." It's not the Pollyannaish politics of the Barbra Streisands of the world that critics find so offensive; it's more the way they hold their convictions. They sometimes give the impression that they would run the country themselves, and far better, if only this business of making movies weren't so time-consuming. (Meanwhile, one of the town's few conservative icons, Arnold Schwarzenegger, is finding out that governing California is a lot harder than it looked on "Benson.") That Hollywood is in fact something less than a model of political sophistication was made clear to me a few years ago, at a party where Ben Cohen, of Ben & Jerry's fame, illustrated the inequities of the federal budget for a group of admirers by stacking up Oreo cookies on a grand piano. The guests reacted as if they were witnessing a scholar on the order of Noam Chomsky.

As Reiner's monologue made clear, these last few months have given Hollywood's much-maligned activists some reason to gloat. The intractable violence in Baghdad and the surrounding countryside, along with an American death toll that has now passed 2,000, affords them, at long last, some measure of vindication. On Iraq, at least, Hollywood's self-righteous skepticism appears now not only to have been justified but also to have been precisely what Bush said it wasn't: a leading indicator of mainstream American opinion. According to a poll by The Washington Post and ABC News released earlier this month, nearly two-thirds of Americans disapprove of Bush's handling of the war, and 60 percent now think the United States was wrong to invade Iraq. Almost three-quarters of the respondents called the level of casualties in Iraq unacceptable.

http://www.nytimes.com/2005/11/13/movies/13wwln.html?pagewanted=1
Thursday, November 3rd, 2005
---
12:16 am
- What the fuck????
Sunday, October 23rd, 2005
---
11:37 pm
New cell phone number!
1.978.844.0912
call me, bitches!